增強型抗體稀釋緩衝液 | SuperKine™ Enhanced Antibody Dilution Buffer 貨號 BMU103-EN
| | |
| --- | --- |
| 代理廠牌: | |
| 原廠連結: | |
| 相關下載: | |
特點
增強型抗體稀釋緩衝液 |  SuperKine™ Enhanced Antibody Dilution Buffer 貨號 BMU103-EN
SuperKine™ Enhanced Antibody Dilution Buffer
SuperKine™ 增強型抗體稀釋緩衝液(SuperKine™ Enhanced Antibody Dilution Buffer)是一種即用型通用抗體稀釋液(ready-to-use universal antibody dilution),適用於 WB、IF、IHC、ELISA 和其他免疫學(immunology experiments)實驗。通過添加專業的免疫信號增強(immune signal enhancement components)成分和獨特研發的免疫阻斷(immune blocking)和穩定(stabilizing components)成分,該抗體稀釋液(antibody dilution)可用於各種一抗(primary antibodies)或二抗(secondary antibodies),增強免疫實驗的信號強度(signal intensity),降低反應背景(reaction background)。以獲得良好的實驗結果。本產品不含蛋白質(protein)、磷酸鹽(phosphate)、疊氮化鈉(sodium azide)或硫柳汞防腐劑(thimerosal preservatives),適用於大多數類型的抗體稀釋。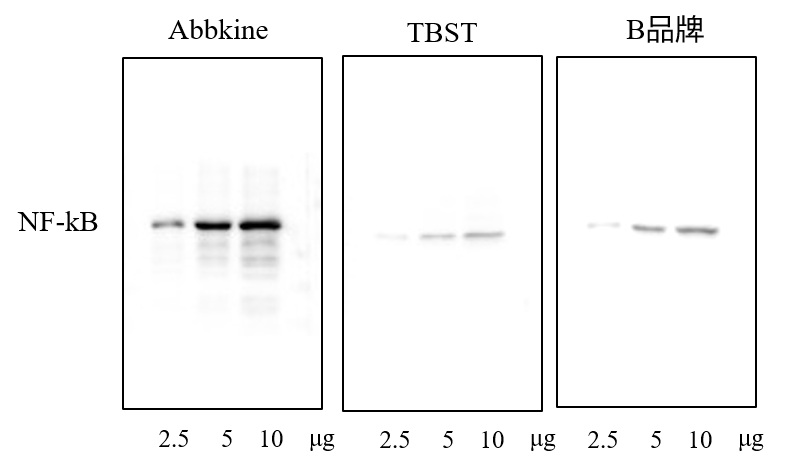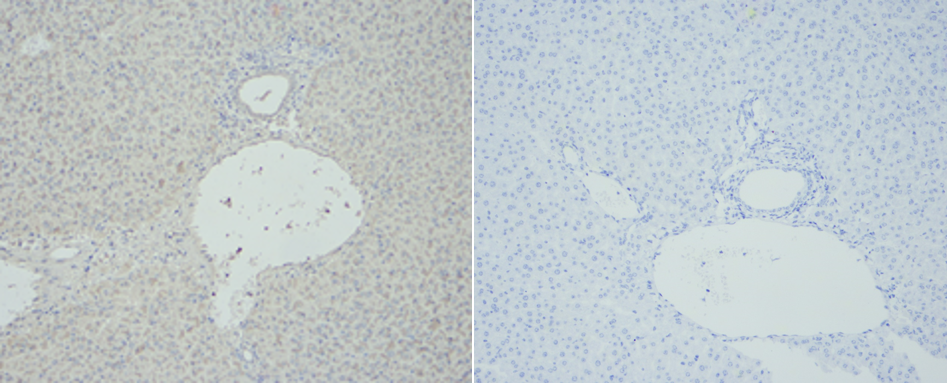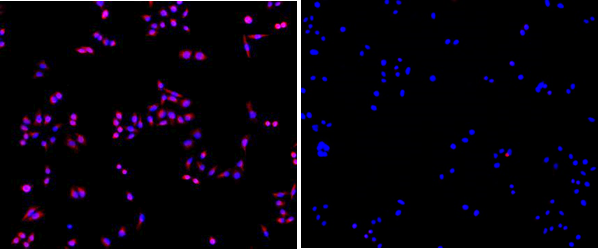 Product name
SuperKine™ Enhanced Antibody Dilution Buffer
Applications notes
SuperKine™ Enhanced Antibody Dilution Buffer provides an enhanced reagent, which can be directly used to dilute the primary or secondary antibody in an appropriate ratio with this product.
Alternative
Enhanced Antibody Dilution; Antibody Dilution
Kit components
• SuperKine™ Enhanced Antibody Dilution Buffer
Features & Benefits
SuperKine™ Enhanced Antibody Dilution Buffer is innovatively optimized based on the classic antibody diluent components to increase the storage time of the diluted antibody and can be used repeatedly.
Usage notes
• Do not mix components of different batch numbers and different manufacturers, otherwise it may cause abnormal results.
• Try to incubate the antibody at 4°C , which can prolong the life of the antibody after dilution and is also convenient for repeated use.
• If non-specific bands interfere with the experiment, you can try to appropriately reduce the amount of protein loaded, reduce the concentration of the primary antibody and the secondary antibody, or shorten the exposure time.
• The products have passed strict quality inspections. Welcome to contact us at any time, we are committed to customer success and customer satisfaction.
• The reagent is slightly yellow under normal conditions. If there is a small amount of precipitation, it can be removed by centrifugation without functional changes.
Storage instructions
Stable for one year at 4-8°C from date of shipment. Exposure to the sun or any other intense light can harm the working solution. Short-term exposure to typical laboratory lighting will not harm the working solution.
Shipping
Gel pack with blue ice.
活細胞和死細胞雙染色套組  |  CCK-8細胞增殖和細胞毒性試劑盒  | LDH細胞毒性測定試劑盒 | 細胞衰老檢測試劑盒(β-半乳糖苷酶 | 細胞增殖EdU Image試劑盒 | Abbkine 細胞膜染色 | 活細胞Lysosome染色